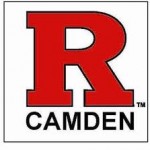 On Wednesday, the University of Medicine and Dentistry Advisory Committee, also known as the Barer Committee, recommended that Rowan University and Rutgers-Camden "unite under the Rowan name." The goal of such a merger would be "to support Cooper Medical School of Rowan University" and "develop a comprehensive public research university."  On Friday morning, a Philadelphia Inquirer editorial endorsed that recommendation. I disagree.
            From 1998 until 2011 I served in leadership positions at Rutgers. My views on this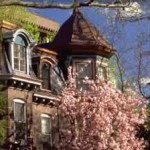 issue are shaped by my unique privilege of having served as Dean of Arts and Sciences for more than a decade and as interim Chancellor of the Camden campus for more than two years, as well as my experience in other institutions of higher education. I should emphasize that as a current faculty member I am not speaking for Rutgers but for myself.
Rutgers-Camden and Rowan are both fine institutions. They are also very different, with distinct identities, providing undergraduate students with diverse choices for achieving a bachelor's degree. These different options represent a strength of the region, not a weakness.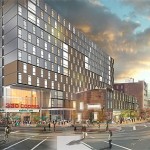 In my judgment, the best and most cost-effective way to ensure that southern New Jersey has a strong research university would be to provide greater autonomy to the one that already exists – Rutgers-Camden – and enable it to grow. Rutgers is an international brand name. It would be foolish to abandon it. Retaining the name and adding the resources that autonomy would bring, Rutgers-Camden could easily grow to 12,000 to 15,000 students over the next decade. Rutgers-Camden has made its home in the city since becoming part of Rutgers six decades ago. It anchors the northern part of the city's downtown, just as Cooper Hospital anchors the Broadway corridor. Imagine what Rutgers-Camden could do for the city, region, and state with 12,000 students.
Over the past decade or so, and most dramatically over the past five years, Rutgers-Camden has transformed itself from a campus that primarily offered high quality undergraduate education to a more fully-fledged research university; even two decades ago, its research faculty and law school distinguished it from a typical liberal arts college. These qualities set the stage for its accelerated development in the first decade of the 21st century.
 Since 1999, enrollment campus-wide has increased by almost 35%, and the graduate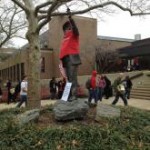 school has grown by more than 70%. The number of graduate programs has doubled. Starting in 2007 the campus has added Ph.D. programs, the essential hallmark of a research university. And because Rutgers is a member of the elite American Association of Universities – a distinction held by only sixty two of North America's universities – its name conveys instant national and international cachet within higher education and among funding agencies.
Rutgers-Camden's growth has been fueled by new programs and schools, the quality of its Ph.D. programs, and its focus on undergraduate research and civic engagement. In professional education, Rutgers-Camden has long been known for its nationally-recognized law school. Now, the campus also has a thriving four-year business school with vibrant graduate programs. This year, Rutgers-Camden added a School of Nursing.
Rutgers-Camden does not have an affiliation with the Cooper Medical School. Still, an extensive, expensive, and complicated merger is not the only way to support Cooper's new medical school. Rutgers-Camden and the Cooper Medical School could develop a formal consortial arrangement, with Rutgers faculty offering science courses, and our outstanding scientists in the Center for Computational and Integrative Biology partnering with faculty in the medical school on research projects. And Rutgers-Camden and Rowan could partner in other areas as well. There are models for formal partnerships, such as North Carolina's Research Triangle, that we should emulate.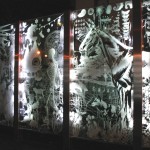 Rather than attempting to merge two institutions located nearly 20 miles apart, with different missions and cultures, it makes more sense for Rutgers to allow it more autonomy and provide it with its own budget. Central services could be paid for by contractual arrangements and could be managed by the existing office of Finance and Administration. This structure would not create a new bureaucracy; it would, however, allow Rutgers to fully serve South Jersey in a much more comprehensive way.
Southern New Jersey already has in Rutgers-Camden the research university that is needed in this part of the state and we should build upon it. Let's follow the lead of other states that have created very successful formal alliances between universities. That way, each one retains its individual identity and strengths, while leveraging the resources of both to create new opportunities for students and faculty.           
Let's look to the future, not the past. Shame on us if we allow the takeover of Rutgers-Camden to happen, weakening what strengths are already in place in the region and leaving to the fates to speculate what might happen to make up for those losses many years down the road.